Named Georgia's Number One Cash Scholarship Competition 

1995 through 2021(26 Years)

This page was last updated: August 18, 2022
Miss Georgia 2022

Kelsey Hollis

Miss Cobb County provides the local link to the Miss Georgia and Miss America . This program spotlights the talents and achievements of the most outstanding young women in Cobb County, emphasizing their educational goals.

During her year of service, Miss Cobb County promotes our area by participating in various civic, social, and charity events. The production takes place each August, and Miss Cobb County reaches one of the highlights of her year by participating for Miss Georgia the following June.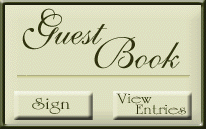 Ludwidg Louizaire

Miss Cobb County 2023

Miss Cobb County's Outstanding Teen 2023

Top Three

L-R: 1st Runner Up Carrington Manous; Miss Cobb County's 

Outstanding Teen Charlie Key; 2nd Runner Up Mara Eva Cline


Charlie Key

Miss Cobb County's

Outstanding Teen 2023

Miss Georgia's 

Outstanding Teen 2022

Rebecca Zhang

The 2023 Miss Cobb County and Miss Cobb County's Outstanding Teen with 2023 Judges and Judges Chairman Steve Duncan

In Loving Memory of 

Susan McGary

Dedicated Supporter of the Miss Cobb County Scholarship Organization


Miss Cobb County 2022 and Miss Cobb

County's Outstanding Teen 2022

Miss Cobb County 2023 Top Five

L-R: 4th Runner Up Melanie Zhang; 2nd Runner Up Rylee Ruegger; 

Miss Cobb County Ludwidg Louisaire; 1st Runner Up Tara Schiphof;

and 3rd Runner Up Kaleigh Griswell

Congratulations to Ludwidg and Charlie!