Named Georgia's Number One Cash Scholarship Pageant 

1995 through 2015(21 Years)

This page was last updated: June 26, 2016
Miss Georgia 2016

Patricia Ford

During her year of service, Miss Cobb County promotes our area by participating in various civic, social, and charity events. The pageant production takes place before a sold-out audience each August, and Miss Cobb County reaches one of the highlights of her year by participating in the Miss Georgia Pageant the following June.

The annual Miss Cobb County Pageant provides the local link to the Miss Georgia Pageant and the Miss America Pageant. This program spotlights the talents and achievements of the most outstanding young women in Cobb County, emphasizing their educational goals.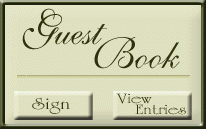 Brooke Doss

Miss Cobb County 2016

Miss Cobb County 2016 Top Five

L-R: 3rd Runner up, Julia Martin; 1st Runner up, Maggie Markham; Miss Cobb County 2016, Brooke Doss; 2nd Runner up, McKenzie Kurtz; and 

4th Runner up, Katherine McCauley


 Carley Vogel

Miss Cobb OTeen 2016

Congratulations to Brooke and Carley

Miss GA OTeen 2016 

Kelsey Hollis

The 2016 Miss Cobb County Contestants

Double click here to add text.

Paul Milliken, Fox 5 News Personality and Judge; Brooke Doss, and 

Joanne Feldman, Fox 5 Meterologist, Emcee and Miss Cobb County 1993

Tyler and Patricia with 

Princesses Kaleigh and Helen

Betty Cantrell

Miss America 2016

our Miss Georgia 2015