Named Georgia's Number One Cash Scholarship Pageant 

1995 through 2017 (22 Years)

This page was last updated: May 1, 2017
Miss Georgia 2016

Patricia Ford

During her year of service, Miss Cobb County promotes our area by participating in various civic, social, and charity events. The pageant production takes place before a sold-out audience each August, and Miss Cobb County reaches one of the highlights of her year by participating in the Miss Georgia Pageant the following June.

The annual Miss Cobb County Pageant provides the local link to the Miss Georgia Pageant and the Miss America Pageant. This program spotlights the talents and achievements of the most outstanding young women in Cobb County, emphasizing their educational goals.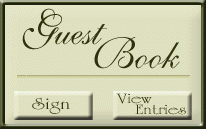 Chari Guzman

Miss Cobb County 2017

Miss Cobb County 2017 Top Five

L-R: 4th Runner up, Bailey Thompson; 2nd Runner up, Paula Smith; Miss Cobb County 2017, Chari Guzman; 1st Runner up, Stephanie Gargiulo; and 

3rd Runner up, Jordan Meachum


Sabrina Elson

Miss Cobb OTeen 2017

Congratulations to 

Chari and Sabrina

Miss GA OTeen 2016 

Kelsey Hollis

The 2017 Miss Cobb County Contestants

Princesses Helen, Amelia, Kaleigh, 

and Kat

Betty Cantrell

Miss America 2016

our Miss Georgia 2015

For Pageant Information...Call 770-435-6378, or 770-973-3214, Go to Tickets to order your 60th Anniversary Tickets!